Travel QA for Ticket Booking Software
The UN World Tourism Organization stated that the tourism industry recorded a whopping USD 2 trillion in lost revenue over the years 2020–2021. This figure is not expected to recover to pre-COVID-19 levels until next year, according to the International Monetary Fund (IMF).
Indeed, the outbreak of the novel coronavirus disease inflicted disruptions to a wide range of markets, as many businesses were forced to stall or even cease their operations altogether. The travel industry was among those hit the hardest, with tourism-dependent economies shrinking and their populations suffering a significant reduction in quality of life.
Lockdowns and traveling restrictions sent unemployment rates — including that of hospitality workers — skyrocketing around the globe. The announcements of the commencement of clinical trials for vaccine candidates, however, offered a glimpse of hope. Fast-forward to when jabs became widely available, and U.S. citizens' willingness to book rose 100% across the majority of travel categories, according to an analysis Deloitte conducted from February to September 2021.
The pandemic — which is still ongoing — has distinctly demonstrated that in order to withstand global shifts, organizations need to be flexible and resilient. Automated testing is one of the tools that may greatly assist businesses in building up that resilience as early as at the research & development stage.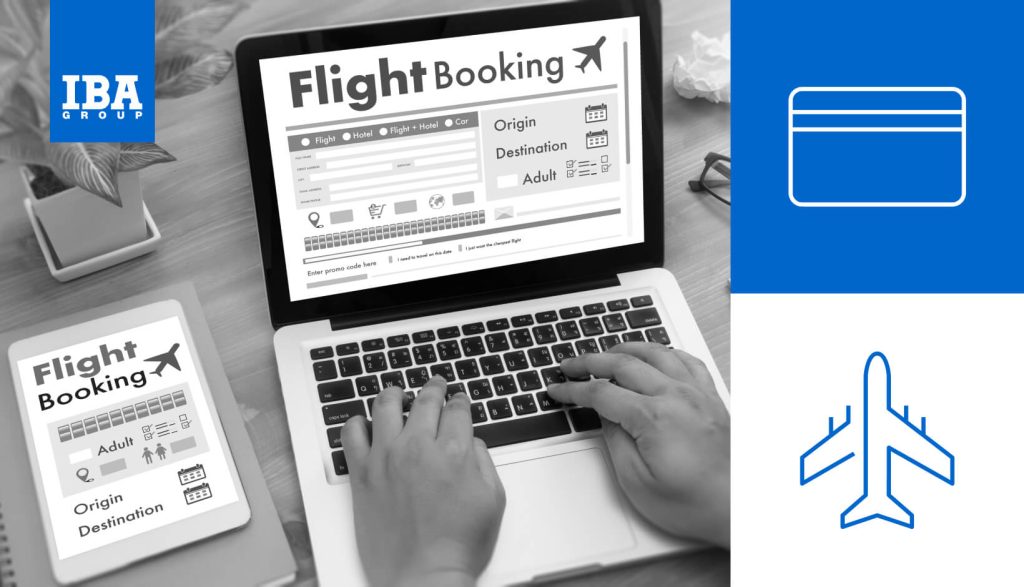 Why Test Automation is Essential for Booking Software
In one of its articles, McKinsey provides an example of a company operating in the global hospitality space, which assigned its developer team the task of designing automated tests after consolidating the catering and sales systems. The implementation of test automation for the travel software resulted in time-to-market reduction by approximately 25 percent. Let us look at it through the lens of a regular booking system.
First off, booking systems are usually tightly packed in terms of functionality. The offerings typically resemble one another, and one of the ways to gain a competitive advantage is to deliver a user-centric experience, meaning the interface should be intuitive and stripped of unnecessary items that bring complications.
Any visitor willing to buy a ticket should first enter their destination. Usually, the user starts typing the name of a city and sees an autocomplete prediction on a drop-down list, which definitely needs to be tested. Those who do not have an airport located in their hometown may need to grant geolocation access to the booking system so that it can suggest an outbound flight nearby. This is about automated testing when we can run the same test scenario for various locations as many times as we need to make sure that even in the most remote corners of the world, users can find the necessary city and appropriate flight.
Next, the user needs to pick the arrival and departure dates from a built-in pop-up calendar based on schedule and seat availability, meaning this screen will again require running the same test scenario multiple times to check for different dates even in the distant future.
After that, the prospective customer gets to review the existing ticket options. During this step, they come across various factors to weigh in — for example, reserving a spot next to the window or with extra legroom, choosing a course from the food and drink menu in advance, or utilizing promo codes or time-limited offerings. Needless to say, all these need to be tested properly beforehand for the customer to get what they expect (and, obviously, pay for).
Challenges Solved by Automated Testing
There are quite a few challenges that automated testing can help booking systems combat.
In light of the coronavirus pandemic, booking cancellations and rescheduling have become some of the most frequent operations carried out by airlines. Some people opted for vouchers that let them pick new dates or locations, while others preferred to get their money back in the form of a refund to an initial payment method. Either way, the submission and processing of such a request had to be smooth for users who had already had their business or leisure trip ruined. Testing helped flight operators ensure that the level of customer dissatisfaction would not grow and they would be more likely to come back once the restrictions were lifted.
Test automation also enables ticket booking systems to seamlessly interact with third-party services thanks to integration testing. In times of COVID, insurance became of vital importance; its absence might have even led to travelers being denied entry into the destination country. The generated insurance agreement must be filled with the insuree's personal data, trip details, cases in which they are eligible to obtain assistance, terms under which that assistance is granted, and signatures of both parties. All those input fields should at the very least be checked in both systems (flight operator and insurance company). This is an easy task for JuNaSe as it transfers test data between test applications. Out of health security concerns, many ticket purchasers also opted for car rentals and private transfers to and from the airport in order to follow the social distancing rules and not to contract the disease (hence prolonged quarantine) on the way to their destination.
Ticket Booking QA: Bottom Line
Summing up, booking QA and automated testing specifically unlock great value for the travel industry.
Booking systems enjoy the flawless operation of each feature, both standalone and in connection with others, including those of third-party services. At the same time, their clients get treated with the utmost care, free of the frustration they often face in the outer world.
If you are a ticket booking firm representative, please check out the scope of test automation services we provide for our partners in the travel space.