Evolving from Staff Augmentation to Managed Service
Several years ago, a client specializing in provision and maintenance of financial systems addressed IBA Group with a request to maintain the design and development, and provide ongoing support of a receivable system application built on IBM z/OS.
The client's product is a financial system that manages accounts receivable functions and assures correct accounting procedures. Installed in a centralized location with online access to individual branches, the app meets corporate and country-level business control requirements to ensure that billings and payments are recorded properly.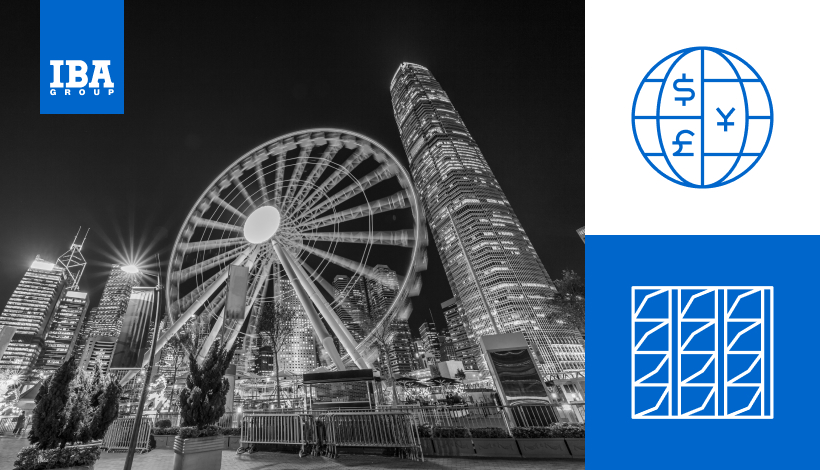 Challenges and Solution Highlights
#1
The first big challenge for our team was the consolidation of the Asia-Pacific South region's branch with the main one. The APS system was supported by a team of six people, the mainframe experts supporting a similar application for the Asia Pacific South region.
The resource manager together with SME experts from our side closed all staffing requests, including hiring, adoption, education, and knowledge transfer, enlarging the team by three people. After nine months of work, the consolidation was successfully completed.
#2
The second task for IBA Group was to support the dispute management system. Our challenge was to provide L3 and L2 support for a new application that was previously supported by another team.
After a few months of training, the client transferred support of this system to our team and we closed all staffing requests, enlarging our team by three people.
#3
The third well-known challenge, and one faced by companies around the world, was the pandemic. Everybody had to move from the office to remote work and our customer was concerned whether the team would be able to ensure the same level of service working from home as from the office.
At that time, IBA Group was responsible for supporting applications and developing fixes and new requirements set by the business. We managed to do it by introducing additional meetings, Slack communication, and organized teamwork — actually improving quality.
Benefits the Client Received by Moving from Outstaffing to Service
A technical and business-oriented team that could work remotely with the delivery, resource, and iteration managers who participated in all stages of the software development and delivery cycle. This included discovery, development, UT/UAT/E2E testing, and deployment, providing stable production support without SLA breakage and ensuring business continuity

A customer application portfolio that is supported by one team in one location, providing more flexibility and confidence

Education, hiring, adoption, knowledge transfer, and replacement activities have been moved from the customer to the service provider

Staff turnover reduced from 20% to 10%

Communication channels for operational activities in Slack, separate channels for large projects, and email TaskID continue to be monitored 24/7 by IBA Group specialists

Stable development and production support for the accounts receivable system and dispute management systems in EMEA, APS, LA, and Canada. Daily on-call support without SLA breakage, ensuring business continuity.
Jelmer Boersma
CIO Q2C Senior Manager of Global Accounts Receivable and Europe Operations, Europe Lead
Having worked with different squads from IBA for 7 years now, I am happy to say that the implementation of the Agile methodology has brought us great benefits. Because of the closer cooperation between the business and development, we have been able to get a significant improvement in number of deployments, we have outstanding skill retention because of the high engagement in the squads.
We have also seen an improvement of satisfaction in our user community. Another benefit was introducing a First Line Manager role to the squads in IBA. This has brought great benefits when it came to onboarding new talent from IBA as a major part of the hiring process was handled by these managers.
Other Modifications Introduced by our Team
When the team started to feel confident in providing stable L3 and L2 support to the customer, IBA Group offered to introduce the role of First Line Leader for the project and that of Scrum Master to follow the Agile methodology with two-week iterations.
IBA Group professionals created a support knowledge base for the project, organized existing documentation, and recorded numerous videos for project newcomers. Our project experts acted as mentors for newcomers to provide stable and fast knowledge transfer.
We introduced much closer collaboration between our team and the business team (UK) to synergize our business and technical knowledge, resulting in a deeper and faster discovery phase for business requirements. This greatly reduced the likelihood of coming back from development to the discovery phase to introduce missing details. Using this collaboration approach, our team became more business-oriented.
After these steps, we proposed to the customer that we run and own the process of education, hiring, adoption, and knowledge transfer for new resources for the project. For this matter, we have organized courses to hire new talents and educate them on all the needed disciplines and technologies. This way, we achieved higher satisfaction of our client and their end users.