Prepare for SAP S/4HANA Migration: Hybrid Migration vs. Landscape Transformation
In our last article, we talked about the first two implementation scenarios for migrating from Business Suite 7 to SAP S/4HANA. In looking at the differences between Greenfield and Brownfield Implementation, we also pointed out some of the key factors that businesses need to identify in order to prepare for SAP S/4HANA migration. These factors include understanding the size and scope of your organization. They also include understanding how you use your system. To successfully prepare for migration, it is critical to know how you are using your system now, along with how you plan to use it in the future. All of this helps in a variety of system-related decisions. And it certainly smooths the path of S/4HANA migration.
Today, we are looking at two additional scenarios in the context of S/4HANA migration: Hybrid Migration and Landscape Transformation. Both Hybrid Migration and Landscape Migration take into account the ways that your business uses your system. This is a critical part in preparing for SAP S/4HANA migration that is smooth and successful.
Hybrid Migration from Business Suite 7
As the name suggests, Hybrid Migration, also known as Selective Data Transition, involves more than one approach to SAP S/4HANA migration.
Hybrid Migration is useful when you need to convert your existing system and you also want to customize your functionality. The hybrid approach allows you to set up and configure differently in SAP S/4HANA. The Hybrid scenario is a good option for you if you are choosing to use new functionalities after migration. In fact, it allows you to customize your functionality to suit your current needs and the future needs that you anticipate.
Think about some of the functionality you use on your current system. Do an assessment of what you use most. Then, determine what functionality you are not using at all. Surprisingly, many organizations do not use the bulk of functionality that their systems offer. And that functionality can be costly to update and maintain. This is a challenge we highlighted when we covered the Greenfield Implementation scenario in a previous article. If your business does not use a particular functionality regularly (or at all), there is no reason to move that functionality over to the new system. Use SAP S/4HANA migration as the opportunity to "clean house." Keep the functionality you want, and get rid of the rest.
Why Choose Hybrid Migration When You Prepare for SAP S/4HANA Migration
If you want to move over some but not all functionality and related data, a hybrid migration project makes good sense. When you prepare to migrate to SAP S/4HANA, in order to make sure that you are not bringing over unnecessary functionality, start by choosing to create a new SAP S/4HANA system as you do with the Greenfield Implementation.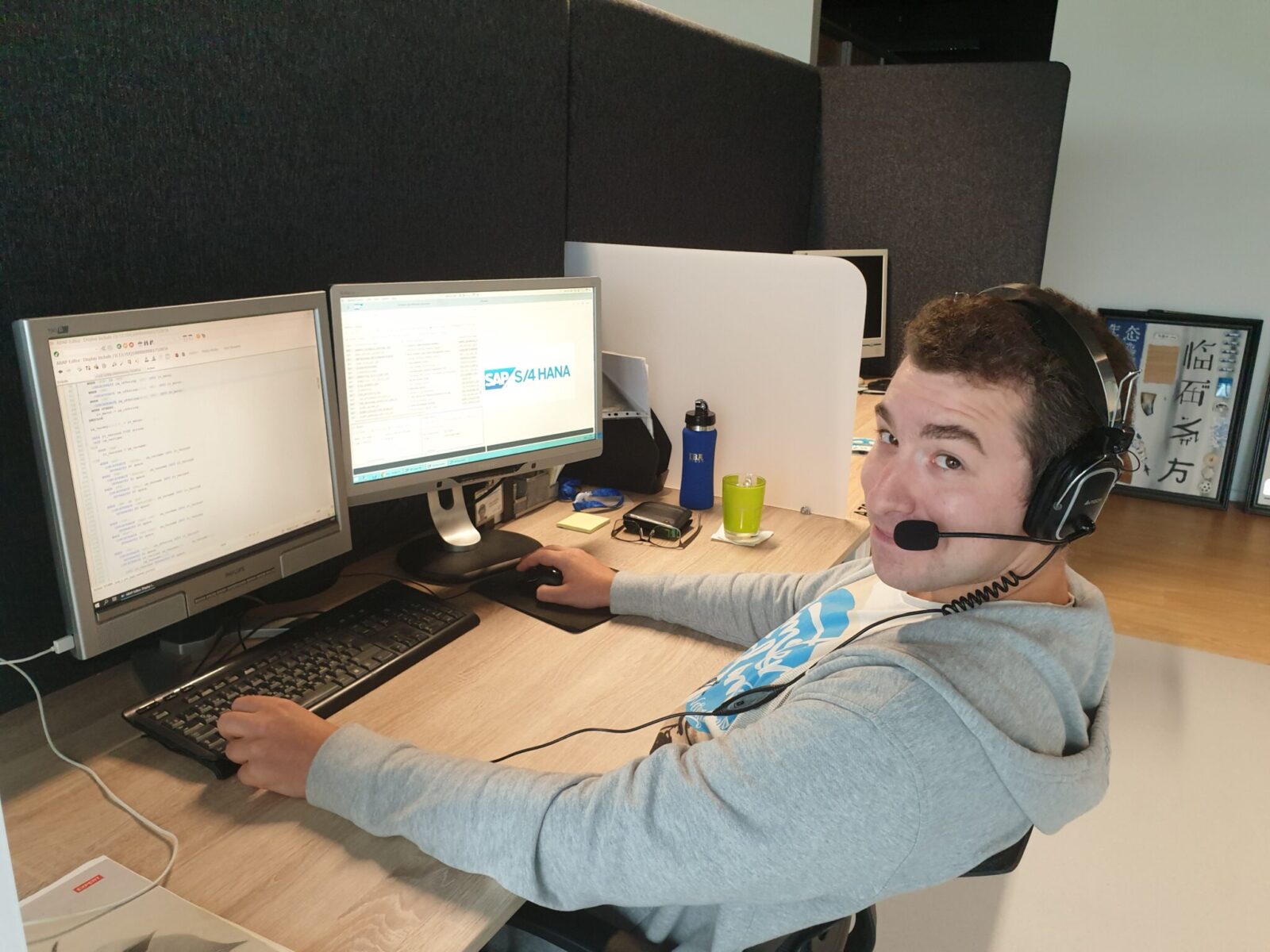 However, because there is custom functionality you do want to migrate, under the Hybrid Migration approach, you then take another step. To complete the SAP S/4HANA migration successfully, you also migrate all the custom functionality you want to retain in the new system. Along with that functionality, you bring over all necessary data from your current system. This is similar to the Brownfield Implementation, the System Conversion approach. The Hybrid Migration option is a popular choice because it combines ease and savings while protecting your custom functionality and data.
Landscape Transformation
The Landscape Transformation approach is a smart choice for a company that utilizes multiple SAP ERP systems. It is also a good choice for companies that have non-SAP applications that need to be integrated with their SAP S/4HANA systems. These include analytical platforms, HR software, and procurement applications, among other applications essential to business operations.
In these cases, the transition from the old landscape to the new one is done by migrating data from different sources with a defined set of SAP Landscape Transformation tools. Within the Landscape Transformation approach, data that are stored in the inherited applications become part of the SAP S/4HANA core. In fact, this is the first step into the new system. Once that is complete, the only thing left to do is plan the phased transfer of older business applications to SAP S/4HANA. Then, sunset those after the transfer is complete.
The Landscape Transformation offers a variety of benefits, so it is good to keep in mind as an option when you prepare for SAP S/4HANA Migration. However, it is not the ideal choice for all scenarios. Time is of the essence with Landscape Transformation, as it is in all scenarios. And that is not only because the 2027 support deadline for SAP ERP is looming. For the Landscape Approach in particular, we recommend migrating to SAP S/4HANA as soon as possible. This enables you to discover any issues that you might encounter related to updating your system and migrating your data. The sooner you discover those issues, they easier they are to resolve. And the lower the risk you run of interruption and unwanted downtime.
How to Prepare to Migrate to the SAP S4/HANA Cloud
Since you are preparing for SAP S/4HANA migration, now is a smart time to consider taking advantage of other options and functionality available to your business. At this time, many enterprises are likely to find it beneficial to migrate to the SAP S/4HANA Cloud platform.
In fact, the cloud version of SAP S/4HANA makes a number of innovative features for digital transformation available. Bear in mind, though, if you are considering migrating to the SAP S/4HANA cloud version, the only migration approach available to you is the Greenfield Implementation. So, if the S/4HANA cloud is your choice, be sure to build in the time and other resources necessary to apply the Greenfield Implementation to your migration.
Migration Partners Ease Transitions
Having a reliable, trusted partner like IBA Group here for you as you prepare to migrate to SAP S/4HANA is a responsible way to begin the process. Not only are we able to connect you with the right approach, we are able to work with your in-house SAP consultants to successfully migrate to SAP S/4HANA so that your organization is poised to enjoy the benefits of S/4HANA sooner.
For more about preparing for SAP S/4HANA migration and identifying and applying the right approaches for your business, contact us