Why Migrate to SAP S/4HANA Now?
At the end of 2027, SAP will no longer support SAP Business Suite 7. That includes the popular SAP flagship product SAP ERP 6.0.
At that time, some companies will have the option to prolong SAP support until the end of 2030. Of course, that extension comes with a hefty price tag. And it only prolongs the inevitable. By the end of 2040, at the latest, SAP S/4HANA will be the only option. Will you be ready?
SAP ERP 6.0 Is Support-Ready for the Next Seven Years – Do We Need to Convert Now?
Given these deadlines, you might feel like this is tomorrow's problem, and you already have too much to worry about today. That is the wrong call.
Many companies who launched ERP systems in the early 2000s find those systems continue to work well.  More to the point, they are familiar. Everything is configured and comfortable. There is no learning curve, and there are few surprises.
However, if you use ERP for years without updating it, as is the case with most enterprises that fit this profile, a 'frozen' system begins to grow. That causes problems to build over time (even if you do not notice them immediately). On top of that, every year, those systems (with their mounting problems) become more outdated. And every year, the cost to support those outdated systems, increases.
If you choose to put off the decision to migrate to SAP S/4HANA, when you finally do initiate migration in time for the support deadline, you face a significant list of problems. And ever-increasing costs. Putting off SAP/S4HANA migration only exacerbates the time and cost burdens that come with version discrepancies, the inability to launch check-ups, and module failures.
Further, these factors, taken together, make transition to SAP S/4HANA difficult and expensive, if not impossible. The worst-case scenario (and we have encountered this) is that a system is so outdated that it becomes impossible to convert it. In cases like this, a new 'green field' implementation is your only option. And it is an option you want to avoid.
Make a Smarter Investment to Migrate to SAP S/4HANA
To make the smartest decisions about SAP S/4HANA migration, think about how and when you are spending your money. And be mindful of the old adage not to "throw good money after bad." Imagine you do not invest in migration now. Then, seven years from now, you will not have access to SAP support for your system. But that system will need more support than ever. So, what is the result? The system you have been investing in for the last two decades is so outdated and riddled with issues you are forced to invest even more money (and time) into building a new one.
Instead, it is smarter to allocate resources to migration now. Choosing to migrate now saves time and resources on pricy support for outdated ERP. It also enables you to leverage the new opportunities and features that SAP S/4HANA brings to your business sooner. Those features and opportunities include high performance, real-time analytics, and seamless integration with IoT and Big Data platforms. And it gives you access to cloud solutions and a simple, convenient user interface.
That means you are investing now in saving money, saving time, and improving ease of use. Looked at this way, migration now is not simply the smartest choice. It is the only sensible choice.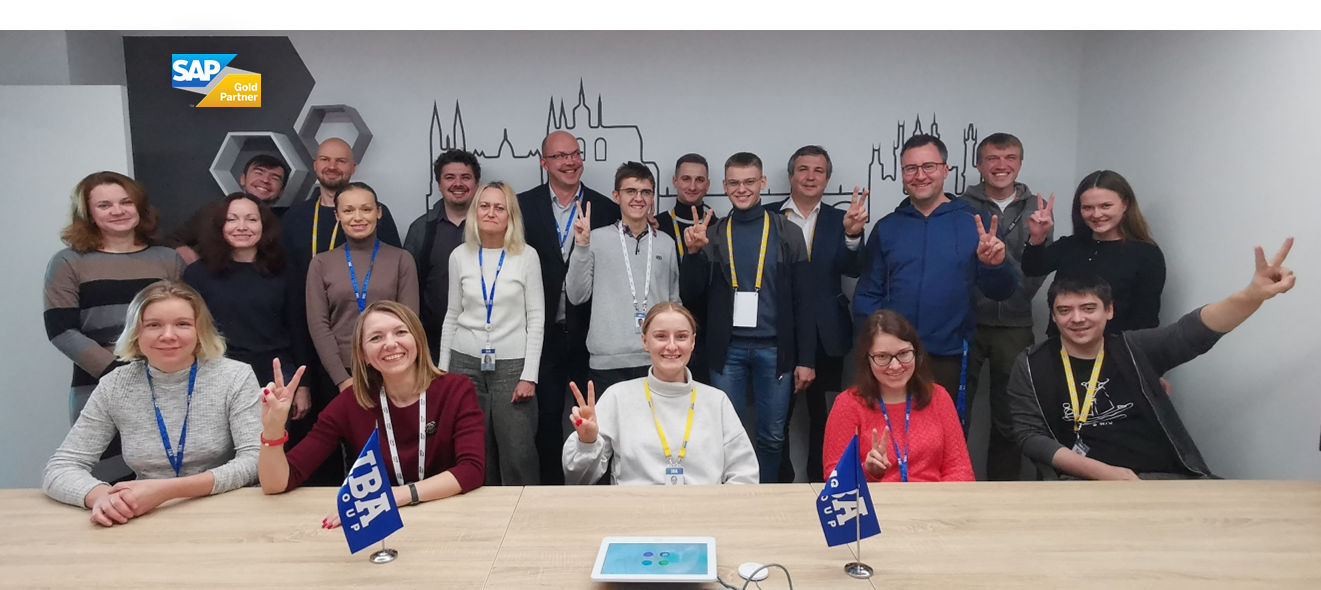 When to Start Migration to SAP S/4HANA
Starting migration to SAP S/4HANA now means that you will be ready for the 2027 SAP support cutoff. With 2027 around the corner, if you hold off the transition to SAP S/4HANA much longer, you are not likely to complete the transition in time.
On the other hand, choosing to begin SAP migration before SAP ERP 6.0 support ends in less than seven years, means that you get to spend a full year on preparation. This helps to set a solid path for migration, avoiding the loss of time and money.
Further, starting the migration process now gives you the next year to update all modules and system elements. That positions you to migrate to SAP S/4HANA successfully and seamlessly in time for the deadline, and with significantly lower risk.
Migrate to SAP S/4HANA with IBA Group
Over 3,500 business users trust IBA Group's SAP S/4HANA systems experts. In fact, our experts help SAP users around the world, empowering them with smart, innovative, trusted solutions that help them get the most out of their SAP investments.
As an SAP Gold Service Partner, we work with a variety of automatic SAP ERP 6.0 conversion tools to make the transition seamless and successful. That includes tools like QuickFix that are created by SAP. It also includes IBA Group's proprietary solutions, like our extensions for QuickFix.
However, as good as these tools produced by SAP and by IBA Group are, tools alone are not enough to rely on for successful SAP S/4HANA migration projects. Rather, it is the human power that makes the ultimate difference. Our seasoned SAP S/4HANA experts are poised to implement new system features and applications, and to solve for the challenges business face and the demands they have on their systems.
In addition to our SAP Gold Service Partner status, IBA Group has the distinction of SAP S/4HANA Recognized Expertise. Both SAP and our clients around the world trust us to get the most out of their systems now and in the future, and we invite you to do the same.
Keep Business Moving through the SAP S/4HANA Migration Process
Given the savings of time, money, and risk (and the inevitability of the transformation), now is likely the ideal time to start your SAP S/4HANA migration process. As important as it is to recognize that it is time to take this step, you also must acknowledge the challenges that the migration process presents.
In our next article, we are looking at how your business needs to keep moving as you prepare to initiate the migration process, guided by experts like us. We walk you through how historic data plays a role in determining the timeline for migration, along with why you cannot simply stop the system as you transition from the old to the new.
We also take some time to outline the technical assessment process. The technical assessment process is an important phase of the SAP S/4HANA migration journey. It allows you to identify and isolate current and future risks. It also gives you the opportunity to take advantage of the new innovations that come with migration. Because remember, by migrating now, you are not only making it in time for the 2027 support deadline. You are also getting earlier access to better technologies designed to make your business run more smoothly.
Outsourcing SAP Support
Find out what outsourcing SAP support looks like and what benefits you get when choosing IBA Group as your outsourcing partner.
DevOps Touches Everything
Let's walk through the general best practices, and standard expectations, for Mainframe DevOps Adoption.