IBA Group Becomes All Star Winner of The GO100 Four Years Running
The International Association of Outsourcing Professionals (IAOP®) published the list and sub-lists of The 2023 Global Outsourcing 100®, following the publication of the IAOP's advertising feature in the special Fortune 500 issue of FORTUNE® magazine. IAOP recognized IBA Group as a Leader and distinguished the company in all sub-lists of the ranking.
IAOP has been listing IBA Group in the Leaders category of The Global Outsourcing 100 for 11 consecutive years and recognizing IBA Group in all sub-lists of the ranking for four consecutive years.
As IAOP is the most respectful and authoritative outsourcing organization with the highest standards of performance excellence, inclusion on their annual list of the best performing outsourcers showcases IBA Group as a proven industry leader.
IBA Group's Achievements in The 2023 Global Outsourcing 100
● Making The 2023 Global Outsourcing 100 list
● Judging Size Group: Leader
○ Sustained Excellence
○ All Stars
○ Top Customer References
○ Top Awards & Certifications
○ Top Programs for Innovation
○ Top Programs for Corporate Social Responsibility
● Outsourcing Service Areas
○ Financial Management
○Information/Communications Technology
 ○ Product Manufacturing
The overall company's score is 7.8, which is 0.86 points higher than the industry's average, 8 points being the highest possible score. For the Programs for Innovation sub-list, IBA Group submitted its tapXphone payment solution, an SAP project implemented at a metallurgical enterprise, and a series of transport solutions. As for the Programs for Corporate Social Responsibility sub-list, IBA Group submitted its CSR report prepared for the UN Global Compact, highlighting employee support, cooperation with educational institutions, environmental protection, customer relations, and other company's activities.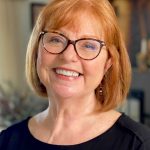 In a year when service providers and advisors navigated new — or more intensified — challenges and disruption, The 2023 Global Outsourcing 100® demonstrated that they could and did rise to the occasion. We are especially proud of these organizations that strived to excel, innovate and pave the way in unprecedented times. Congratulations, IBA Group on being included among the very best in the world.
She went on to say that outsourcing can help enterprises free resources, lower fixed costs, and become more flexible and competitive. Companies also want access to assets they can't easily find in-house, such as specialized human talent and artificial intelligence automation, according to IAOP's top outsourcing trends for 2023.
About The Global Outsourcing 100
In its 17th year, The Global Outsourcing 100 and its sub-lists are essential references for companies seeking new and expanded relationships with the best companies in the industry. The lists include companies that provide the full spectrum of outsourcing services — not just information technology and business process outsourcing, but also facility services, real estate and capital asset management, manufacturing and logistics. They include not only today's leaders, but tomorrow's rising stars.
Companies of all sizes, from around the world and across the entire outsourcing industry – information technology outsourcing, business process outsourcing, facility services, real estate, design, testing, manufacturing and logistics, to name a few – can apply for inclusion on these lists. IAOP Membership is not required and not considered in compiling the final lists.
To help ensure participation by a broad cross-section of the industry, The Global Outsourcing 100 list includes larger established global firms, referred to as 'Leaders' and smaller, faster-growing firms with less than $50 million per year in revenue and/or fewer than 5,000 employees, referred to as 'Rising Stars,' as well as 'Advisors,' regardless of size.
Companies are first organized by Leader, Rising Star or Advisor criteria and then evaluated based on four judging categories. The final list is composed of the top-scoring companies, regardless of type.
The aggregate scores from the areas that include Customer References, Awards and Certifications, Programs for Innovation, and Corporate Social Responsibility (CSR) determine inclusion on the lists. All companies included on the list have demonstrated their global excellence.
About IAOP
IAOP is THE sourcing community, with collaboration at its core. IAOP members and affiliates worldwide are digging deep at IAOP conferences, learning at IAOP chapter meetings, getting trained and certified at IAOP courses and workshops, and connecting through IAOP social media, all with one goal: better business results. IAOP brings together customers, providers, and advisors in a collaborative, knowledge-based environment that promotes professional and organizational development, recognition, certification, and excellence to improve business service models and outcomes. For more information, visit www.IAOP.org.