IBA Group Becomes Red Hat Container Platform Specialist
Global open source solutions leader recognizes IBA Group in new partner initiative
Open source solutions leader Red Hat, launches new Red Hat Container Platform Specialist partner program. IBA Group is one of the first partners to earn recognition.
IBA Group initially qualified as a Ready Solution Provider in 2014, and became an Advanced Solution Provider with Hybrid Cloud Specialization in 2020.
As a newly minted Red Hat Container Platform Specialist, IBA Group is a trusted advisor for working with the Red Hat OpenShift container platform. Red Hat OpenShift improves developer productivity and promotes innovation. Formerly known as OpenShift Enterprise, Red Hat OpenShift is a flagship of the OpenShift family of containerization software products. The on-premise platform as a service enables enterprises to manage container deployments and scale applications using Kubernetes.
As a Red Hat Container Platform Specialist and Advanced Solution Provider, IBA Group enables its clients to deploy applications quickly, become less siloed, and increase collaboration. IBA Group experts are active members of Red Hat's professional community. They share implementation experiences, communicate with product teams, and participate in new release discussions.
Active participation in the member community and access to new knowledge and products increases IBA Group client access to open source solutions that increase their capabilities.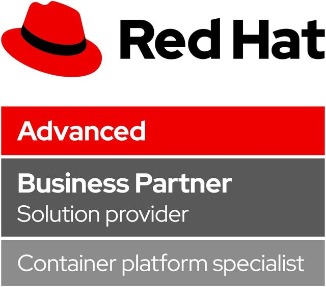 About Red Hat
In the 2020 Forrester Wave™, Forrester named Red Hat a leader among eight multi-cloud container platform vendors (Multicloud Container Development Platforms Q3 2020 report →), based on strategy, offering and market presence.
About IBA Group
IBA Group is a software service provider with optimized business processes and a proven history of partner-driven customer experience. IBA Group has more than 30 years of expertise in complex multiplatform projects. Clients trust the company with legacy transformation and intelligent automation solutions that drive efficiencies. In 1998, IBA Group established IBA USA to bring company's services closer to US customers. Today, IBA USA is in charge of delivering the IBA expertise to our US customers. Clients value IBA Group for its unsurpassed ability to solve IT challenges, to help businesses gain momentum and to maximize performance and innovation.
IBA Group partners with companies around the world to deliver smart, sustainable, and multi-faceted solutions.
RED HAT CONTAINER PLATFORM SPECIALIST CERTIFICATE