IBA Group Celebrates 30 Years
IBA Group, an alliance of IT companies with offices in 15 countries and development centers in nine countries, celebrates its 30th anniversary.
IBA Group is strong with its traditions that are rooted in the times of first IBM mainframes. In the 1980s, IBM representatives came to Minsk, the Belarusian capital, to tap the potential of local developers who were experts in the IBM mainframe architecture. As a result, the International Business Alliance (IBA JV) was founded in 1993. Eventually, IBM withdrew as a part owner of IBA and IBA launched a diversification strategy to expand the client base, service offering, and technology expertise, as well as to explore new markets. The strategy proved to be viable and effective.
In 1998, IBA established IBA USA to bring company's services closer to US customers. Today, IBA USA is in charge of delivering the IBA expertise to the US customers.
In 2005, the company relocated its headquarters to Prague, Czech Republic, and IBA was transformed into IBA Group.
At present, the company's portfolio comprises an array of IT services and solutions. IBA Group's expertise ranges from mainframe software, data management, and SAP to enterprise solutions, cloud technologies, and RPA and artificial intelligence.
Sergei Zhmako
EVP & Managing Director at IBA USA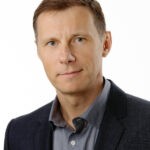 IBA Group is proud to celebrate its 30th anniversary of providing exceptional IT services to US customers. At the heart of IBA Group's success is the understanding that business is first and foremost about relationships between people. To that end, we have always strived to build long-term partnerships with our customers, celebrating with them in good times and being flexible and supportive in bad times. IBA Group remains committed to providing friendly and personalized boutique services to every customer, no matter their size. This approach has allowed our employees to establish many long lasting friendships with customer employees over the years. We look forward to continuing to serve our clients with the same dedication, expertise, and passion in the years to come. We are grateful to our customers for their trust and loyalty, and we remain committed to building strong and enduring relationships with our partners in the USA and around the world.
Sergei Levteev
IBA Group Chairman & CEO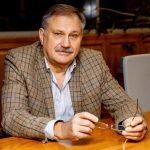 This year marks the 30th anniversary of IBA Group and it is truly a milestone for the company. We survived and became even stronger after the dot-com bubble of 2001-2002, the COVID-19 pandemic, and the recent political and economic turmoil.  We are proud to have grown to where we are today. We achieved our goals through dedication of our employees, and by building trust and confidence with our customers. We remain true to our traditions. We keep supporting our employees and remain loyal to our customers. We look forward to the next ten years of co-creating a SMART future – sustainable, multifaceted, automated, reliable, and trusted.