IBA Group Celebrates Decade of Co-Creating Solutions with Global Client
2021 marks ten years of service to the global container shipping company Hapag-Lloyd
This year, IBA Group and Hapag-Lloyd celebrate a decade of strategic partnership for nearshore software development and maintenance. Hapag-Lloyd employees say the global shipping leader selected IBA Group because of the team's expertise in diverse technologies, including Mainframe, Java, WebFocus, and SAP; and because of the technology solutions company's ability to scale.
Dr. Bastian Dolle is IT Director for Software Engineering, Quality Assurance, and FIS Management for Hapag-Lloyd. Dr. Dolle says, "Throughout the years, IBA Group consistently contributed to the development and maintenance of Hapag-Lloyd's software." He credits IBA Group's assistance with Hapag-Llyod's ability to "keep [our] software portfolio ahead of the competition and maintain a stable position in a challenging market environment."
Over the last decade, IBA Group grew from offering simple software development packages. The company provides independent analysis of business requirements, specifications preparation, and complex business applications. Dr. Dolle calls this "a decade of strategic and steadily growing partnership between IBA and Hapag-Lloyd."
Currently, IBA professionals contribute to improving Hapag-Lloyd's Freight Information System FIS, migrating it to a new platform, and developing new features. The program of migration and development projects includes a new information system built on Java EE. It is one of the largest in Germany and in Europe.
Hapag-Lloyd and IBA Group plan to maintain and expand their cooperation in technological and digital innovation. Together, the companies aim to help carriers, operators, ports, and other stakeholders in the container shipping industry meet the growing demand for goods and reliable logistics services.
IBA Group Chairman Sergei Levteev says, "it has been our privilege to collaborate with this renowned customer." He says, "the long-term commitment with enabled us to advance in the challenging times of economic crises and the COVID-19 pandemic."
Both parties characterize the Hapag-Lloyd/IBA Group relationship as a partnership. Mr. Levteev says, "Our partnership with Hapag-Lloyd is a testament to our focus on meeting and exceeding client expectations, and a strong example of how shared goals and collaboration can create real value. We look forward to continuing this successful relationship in the coming years."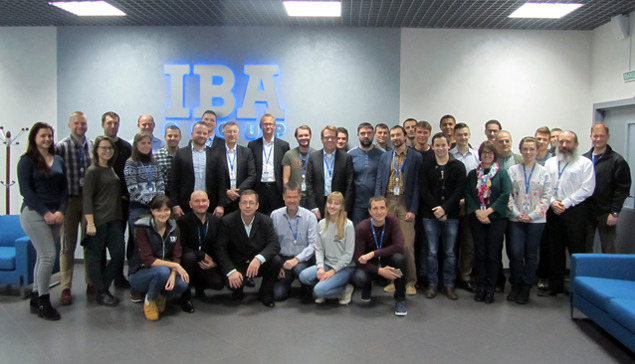 About Hapag-Lloyd
Hapag-Lloyd is one of the world's leading shipping companies, offering container transport by sea as well as door-to-door transport. The company has a fleet of 239 ships transporting 12 million TEU per year, and has offices in 129 countries.
Find out more on www.hapag-lloyd.com
IBA Group partners with companies around the world to deliver smart, sustainable, and multi-faceted solutions.