SAP Certifies IBA Group Conversion Pack for SAP S/4HANA
IBA Group achieves SAP certification for IBA Conversion Pack for SAP S/4HANA, the company's SAP S/4HANA migration solution.
SAP certification for IBA Conversion Pack for SAP S/4HANA
The SAP Certificate of Qualification says, "IBA Conversion Pack for SAP S/4HANA that addresses the specific business needs of companies moving from SAP ERP / SAP Business Suite has been reviewed and qualified as an SAP-qualified partner-packaged solution for Conversion to SAP S/4HANA®."
SAP recognizes that the solution from IBA Group is "deployed based on a predefined scope, leveraging the use of pre-configuration, accelerators, methodologies, and tailored partner services to help customers run simple and realize a rapid time-to-value with reduced risk and a predictable outcome."
IBA Group Solution for Multiple SAP S/4HANA Scenarios
The fixed-price packaged migration solution includes the following SAP S/4HANA migration scenarios:
Sandbox Conversion
Full System Conversion
Code Remediation Only
Sandbox Conversion
In the Sandbox Conversion context, IBA Group analyzes results of the SAP Readiness Check.
This includes identifying incompatible add-ons and business functions. IBA Group clients receive a list of open issues to be resolved prior to conversion, as well as a detailed plan for complete system conversion.
Full System Migration
IBA Group provides turnkey full system SAP ERP conversion to SAP S/4HANA.
Code Remediation Only
IBA Group verifies code for up to 200 objects. IBA clients receive a list of code corrections and a list of items that require additional analysis.
Every conversion scenario includes the following phases:
Preparation
Modeling
Implementation
Finalization
Go-live
Warranty support
To round out its services, IBA Group offers technical assessment of its client's migration projects. These assessments identify risks, provide a clear picture of the SAP migration path, and optimize the latest innovations.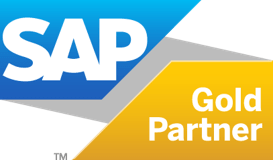 In addition to SAP certification of the Conversion Pack for SAP S/4HANA from IBA, SAP appointed IBA Group SAP Gold Services Partner status. SAP considers IBA Group a distinguished company for SAP S/4HANA Recognized Expertise.  In aggregate, the IBA Team has implemented S/4HANA solutions for more than 3,500 end users in five countries.
To take advantage of the IBA Group hands-on SAP upgrade experience, reach out to the IBA Group Team.