Motivate your Organization to Embrace Digital Transformation
There are a variety of ways to motivate your organization to embrace digital transformation. In making the compelling business case for digital transformation, you want to be sure to include the aspects of the technologies that are innovative, exciting, and something that your organization can be proud of.
Work with the Marketing Team
One effective way to do this is to create engaging conversations and build energy around the digital transformation concept, and the process itself. To do this, turn to your marketing teams. Create and share videos within your organization. Host lunch and learns and other internal events that help members of your organization understand and feel excited about digital transformation to the point where buy-in and overall institutional support is the obvious and best choice.
When you are working with marketing to create these experiences, make it a goal to showcase the automation process and reveal how it will operate in your specific environment. Taking this approach enables you to appeal to and demonstrate your understanding of how employees feel about digital transformation in your organization.
Remember Empathy
Build this content and these experiences with empathy. Understand, as we all do, that change is a challenge. It requires stretching on the part of employees, and it may cause them to encounter some fears they have about their roles in the organization and their future within it.
Based on this understanding of how many employees are likely to feel, zero in on all the ways in which digital transformation can improve current working conditions, specifically the day-to-day responsibilities that can overwhelm or even bore employees. Be sure to explain the ways in which improved efficiencies and improved quality also improve the experiences of employees.
Also, remember to take into account the fact that many of the employees that you are looking to appeal to have expertise and significant, hard-won pride in their work. Acknowledge this. Demonstrate the many ways in which digital transformation benefits from and builds on their expertise to create better outcomes and better experiences for them and for your customers. It is the marriage of employee expertise and digital transformation that is the most beneficial for the organization and the individuals who bring it to life.
Highlight Positive Impact of Digital Transformation
People tend to have a favorable opinion of things that make their jobs, and their day-to-day experiences easier. Use this opportunity to highlight the many ways in which digital transformation improves daily operations within your organization.
Start by looking at output numbers. Successful digital transformation decreases errors. Start from this point of view, then dig down into the many ways in which RPA adds value across the organization.
From systems integration to reduced cycle times, your organization is faced with the opportunity to improve performance, quality, efficiency, and cost, all while making it easier for employees to get their jobs done.
Don't Forget to Communicate Risks
Keep in mind, when educating executives and teams about digital transformation, it is equally important to identify the limits and the risks involved as it is to outline all the ways that digital transformation improves organizational efficiencies and outcomes.
As with any redesign effort, digital transformation has its own limitations. Understanding and planning for successful outcomes with this in mind helps to ensure the success of digital transformation projects. A key piece of this puzzle is communicating the limits of the technology to stakeholders as transparently and accurately as you communicate its benefits and opportunities.
The objective here is to communicate challenges, risks, opportunities, and benefits to promote successful adoption and achieve goals. The question is, what are some of the most effective and impactful ways to do that?
Use an Automation Hub
Automation hubs provide a place for employees to voice fears and concerns, as well as to share helpful ideas and creative solutions related to automation within the organization. This is collaboration at its best. Automation hubs push digital transformation forward in a way that optimizes the skills and creativity of all members of an organization.
Using the automation hub model, teams are able to identify and confront challenges and risks, and to apply the right technology solutions to resolve them and improve operations.
Understand Management Roles
Building on the automation hub concept, embrace management roles for bringing about successful digital transformation. Begin by taking a look at the process assessment phase. In this phase, in the management role, you should work to identify the human capital potential. Look at how individual employees can improve the overall digital transformation process by activating their unique skills, expertise, and approaches.
Listen to every member of your team. Digital transformation provides everyone with the opportunity to redesign how your organization works from the inside out. This is the chance to work together to improve processes, embrace technology solutions, create efficiencies, and highlight your excellent work. It is your opportunity to improve both the experiences of your employees and the experiences of your customers.
It is at this juncture that motivation works for the benefit of the entire organization. When you are able to build community around digital transformation and creative technology solutions, you have a unified team working together for the success of the organization and the benefit of your customers. In this context, digital transformation becomes an engine for employee loyalty and, ultimately, customer loyalty.
Roadmap
Of course, none of these goals can be achieved alone. IBA Group is expert in the roadmap to scaling digital transformation. We understand the technology, deployment, and conversion. And we have led projects of this type in multiple countries for many years.
What we have learned has become our gold standard for SMART solutions. We start with core processes. Here, we isolate where we can achieve substantial, immediate value. And we demonstrate that to stakeholders. This is the beauty of RPA. You get quick, accurate, usable results.
Next, we help evaluate the results of automation so that you can present those results to stakeholders in meaningful ways. This is critical for digital transformation buy-in and motivation. But buy-in is not enough. You need to be certain that you are building something that will last and that will continue to deliver value to your organization.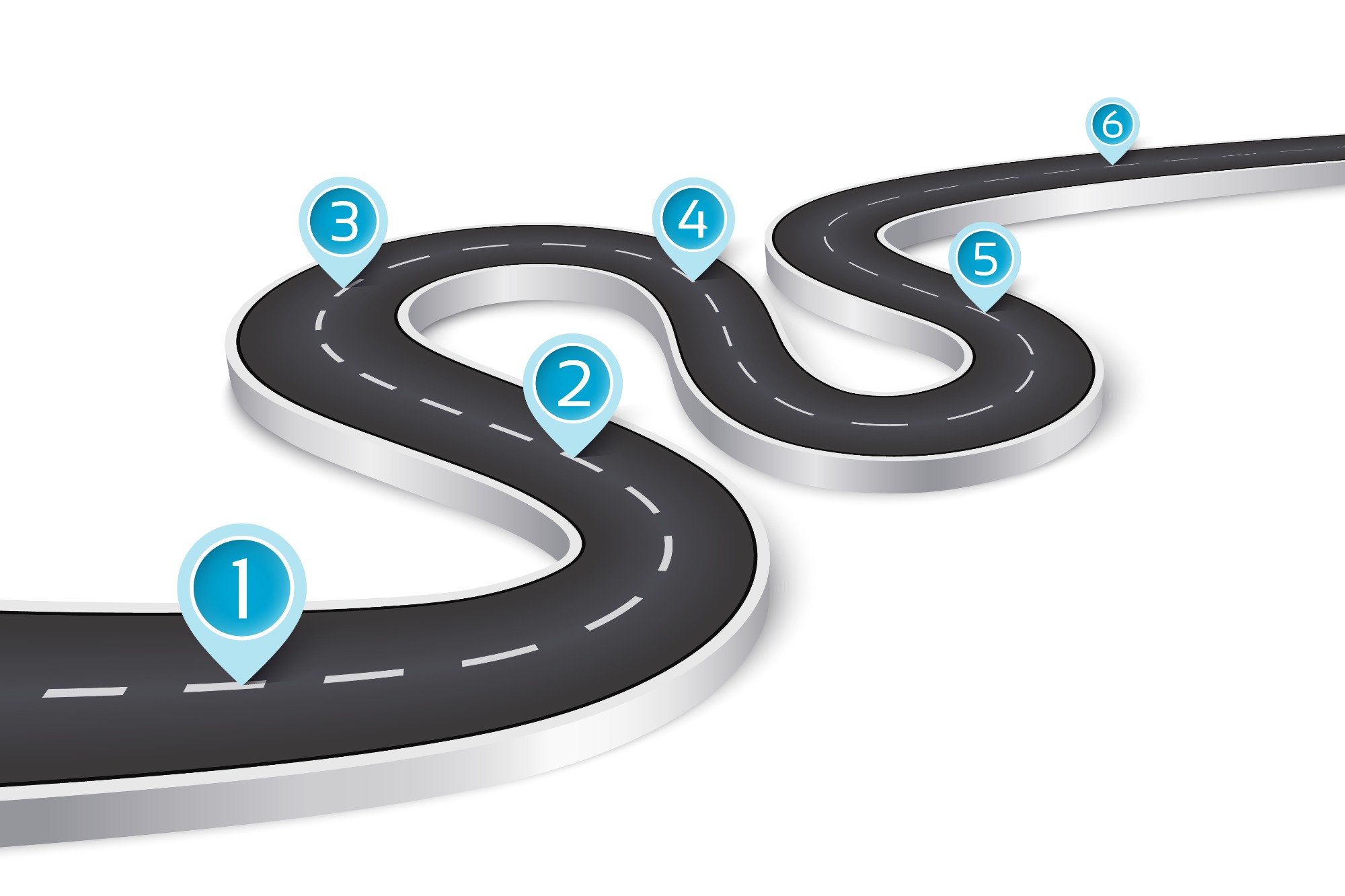 That is why our next step is to create an Opportunity Assessment Framework. This includes creating a library of reusable, evergreen content. We provide examples of usage and a Centralized Knowledge Base comprised of all relevant Operating Documents and Best Practice Guidelines
Scale
On the next step in the digital transformation journey, we at IBA Group work with our clients to set goals that aim to bring about significant growth. Here is where we need to take a moment to acknowledge the complexity of digital transformation and the importance of working with an expert partner like IBA Group.
When it comes to business operations, there is a wealth of unstructured data to tackle. As a result, organizations are faced with a significant challenge when it comes to automating that data. Take a Help Desk scenario as an example. In this scenario, as we move through the digital transformation process, the aim is to automate Help Desk work with analytics. Due to the unstructured nature of the data associated with the Help Desk, the process, that ultimately simplifies operations across the organization, is extremely complex to set up.
In order to resolve this rather significant issue, IBA Group applies our 360-degree expertise in Intelligent Automation. Here, we add add value in all dimensions: general; functional; technical; and people. We set up a governance model and we collaborate and communicate to progress to successful digital transformation and the increased efficiencies that come with clean, structured data.
Fill the Expertise Gap
We partner with clients who are ready for digital transformation by filling in the expertise gap within organizations. Empowered by our knowledge, experience, and commitment, we educate organizations through the often-challenging process of discovery and analysis. And we guide you through the transformation process.
Are you ready for your digital transformation? Connect with us today.
Get Buy-In for Digital Transformation
Digital transformation is a hot topic inside and outside of the IT industry. However, just because digital transformation is often on people's minds does not mean that it is automatically an "easy sell" to internal teams.