In our previous article, we talked about overcoming the stigma of outsourcing and understanding how outsourcing is a smart collaboration solution for businesses of all kinds. We also looked at the important difference between outsourcing (an expert-level business practice) and outstaffing (a functional-level business practice).
This time, we are taking a closer look at the value of outsourcing for businesses looking to make the most of their technology investments.
Outsourcing Maximizes Technology Investments
Of all technology investments designed to improve the efficiency and capability of your organization, SAP is among the most significant. We work with large numbers of SAP users across industries, from logistics and transportation, to finance, banking, and utilities.
Despite the differences in those industries, we see commonalities in SAP support needs, particularly, the need to access expert-level SAP support from a third party. And, even more importantly, to get that support from a team that has more experience and more depth than the resources available in-house.
What Does Outsourcing SAP Support Mean?
Many of our SAP support customers do not know exactly what they need when it comes to SAP Support or SAP S/4HANA Migration. This is true for a variety of reasons. For starters, SAP is complex and rich in terms of the number of things it touches across the enterprise. In many ways, it is precisely because SAP offers so much that it can be so difficult to identify how to maximize value, and, quite simply, where to start. It is also why it is difficult to support, particularly for in-house staff tasked with a variety of responsibilities, who are not SAP experts.
Beyond that, even when customers have a sense of what they need, they often struggle to identify how to get it done. Specifically, customers tend to struggle with designing the right plan for how to support SAP efficiently and affordably in-house. At the end of the day, one of the best ways to avoid these struggles, and to get the most out of your SAP investment, is to outsource SAP support to a team of experts like IBA Group.
Make Complications Someone Else's Problem
Even for seasoned professionals, SAP Support is complicated. For in-house IT staff, maintaining and supporting SAP is especially challenging. In many cases, when clients attempt to give it a go entirely on their own, we see an exhausted in-house team, and less than optimal results. This is understandable, especially if your team is not staffed exclusively with SAP experts.
By choosing to outsource SAP support to IBA Group, or a company like ours, you are securing a team of SAP support experts, not just IT experts who happen to know a little bit about working with SAP. We are familiar with SAP complexities. We have run the scenarios. And we have lived and breathed – and resolved – the challenges that come with maintaining enterprises like yours.
Sometimes we joke that, by choosing our Team, you are taking all your SAP problems and giving them to us. The thing is, we enjoy it. Our engineers have dedicated years to studying, working in the field, building, and applying knowledge that make them SAP support masters. And they are eager to share their hard work – and hard-won lessons – with you.
By outsourcing SAP support, you are removing all the trial and error from your process. Because we have already gone through all of it. That means we get to the heart of the solutions faster for you. The result of all that work is that we empower your enterprise to operate optimally faster, and with greater frequency. With SAP touching so much of your operation, this means you benefit, and so do your customers, now and in the future.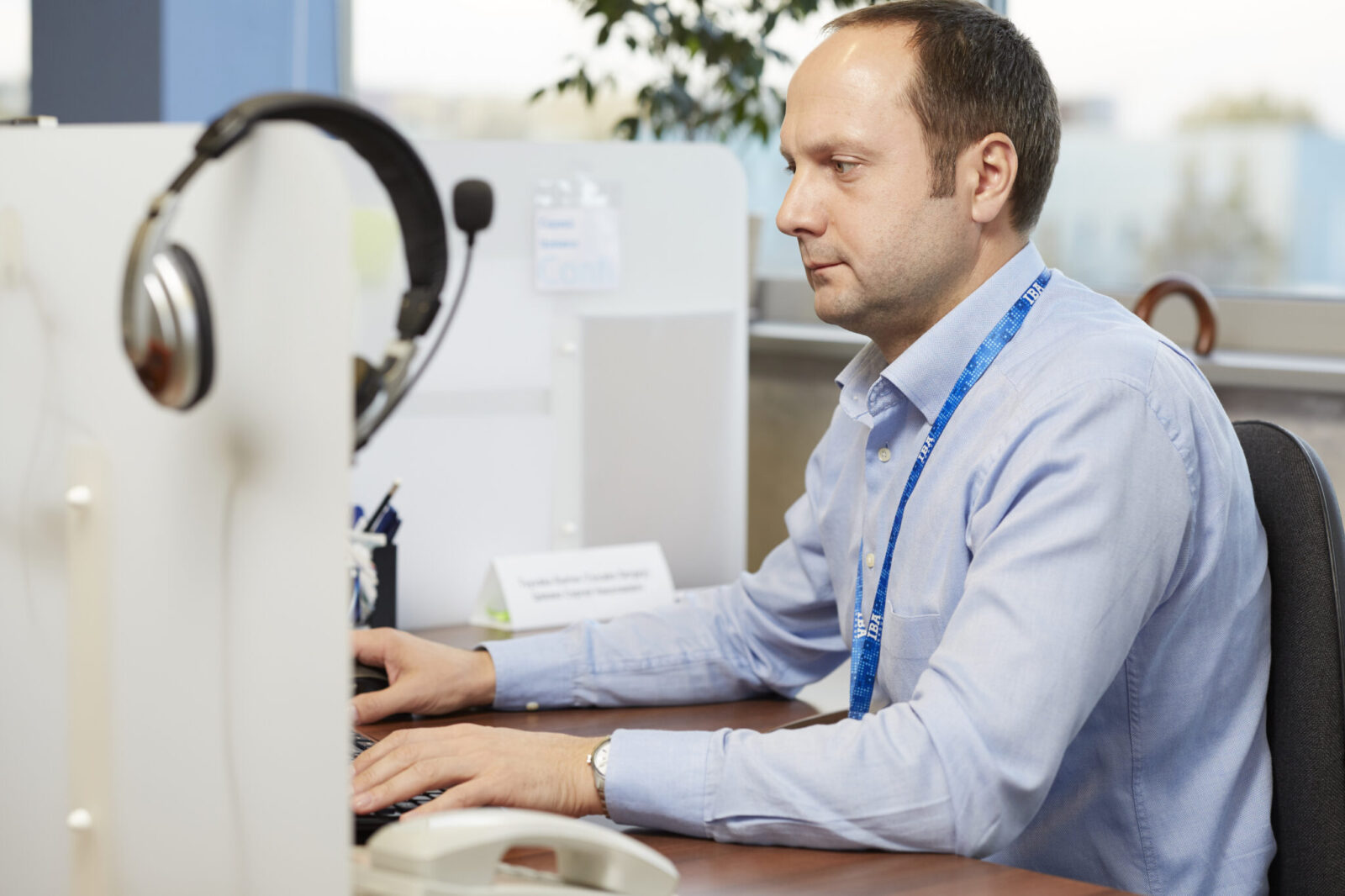 What Does Outsourcing SAP Support to IBA Group Look Like?
Choosing IBA Group for your outsourcing needs, particularly for SAP support, gives you the freedom to customize a team of professionals that is best suited for your needs and goals. We bring decades of experience to every project – and by extension, to every client.  This means that you get access to a level of knowledge and expertise that is hard to find and expensive to build. This is especially true if you need the help now. It takes years to build teams that have the amount of experience and the number of successes that our Team has.
By outsourcing SAP Support to IBA Group, you get all of that right away. No growing pains, no learning curves. And no time or money wasted. We are able to jump right to the heart of your problem. And we are able to provide time-tested solutions that fit every client's specific set of requirements.
Our IBA Group Team truly embraces collaboration in all our projects. That means that, while we do provide turnkey solutions that make it easy for you when we are not around, we also work with you closely throughout the process.
We listen to your needs. We help you identify your pain points. And we apply our skills and experience to resolve any issues that you have been facing. Then we take the next step and design and deploy solutions that prevent issues from arising in the future.
Turnkey Solutions Plus Collaboration
One of the best things about outsourcing SAP support, from a client perspective, is that it is the ultimate turnkey solution. It makes everything associated with support, maintenance, or migration our problem, not yours. And we are more equipped to deal with it.
In fact, it is one of our specialties. In subsequent articles, we will be talking about the ins and outs of SAP support. We are also taking a look at best practices – and what to avoid – for SAP S/4HANA Migration. In the meantime, if you have any questions about how to make the right SAP choices for your organization, or how to outsource any of your IT needs, get in touch with us. We love connecting with you and working together for smart, sustainable, reliable solutions that help keep your business focused on what you do best.
Do Not Be Afraid of Outsourcing Support
As a business leader, you should never be afraid to outsource to experts in their fields. Just make sure you are making the right decision when it comes time to choose who to outsource SAP Support to. Reach out to our IBA Group Team for more help navigating your SAP outsourcing needs.
Protect – and maximize your IT investments by securing support from a trusted, reliable source like us. It really is our pleasure to share our expertise with you, and to help support and maintain the systems that support your business and your goals.
Is Outsourcing a Dirty Word?
In the world of IT, programming, and system support, outsourcing can carry something of a negative connotation.