IBA Group Partners with VISA on SMART Solutions
VISA appointed IBA Group as a Visa Ready Certified partner within Transit and Tap to Phone partner programs. The IBA Fare Collection System, IBA Card Validator, and tapXphone received a seal of Visa approval. Other smart acceptance and smart mobility solutions are underway.
On October 21, Visa Inc., a US multinational financial and payment cards company, published a press release entitled Visa Tap to Phone Transforms Payment Acceptance For Sellers Worldwide. Visa lists IBA Group among the first participants of the Visa Ready for Tap to Phone.
Vadim Smotryaev
Product Owner at IBA Group
It is amazing! A POS terminal has turned into an Android application and merchants have a near unlimited choice of Android devices that they can use. The Visa Ready- certified PIN for Tap to Phone technology breaks all transaction limits and provides a better contactless payment experience to customers. No special hardware, knowledge or skills are required to turn a regular smartphone into a POS. It means minimized time and budget for rolling out payment acceptance and easy business scaling. I am sure that Tap to Phone is a new stage of payments evolution that is now happening.
Building Partnership
IBA Group has been cooperating with VISA since 2014.  The first project dealt with open-loop card validators that later became a part of the IBA Automated Fare Collection (AFC) system.
Even before Visa and IBA Group signed a cooperation agreement, the IBA team was nursing the idea of a smart city. Visa became a partner that helps translate the idea into reality.
In 2020, VISA appointed IBA Group as a Visa Ready Certified partner for two partner programs, namely Tap to Phone and Transit. The certification confirms that the company's solutions meet Visa's global standards in terms of security and functionality.
Transit Partner Program
Within this partner program, Visa assisted IBA in the creation of smart mobility solutions for public transit. Visa provided global standards for contactless payments in terms of security and functionality, as well as access to Visa product and go-to-market expertise.
To date, IBA Group achieved certification for its Open Loop Card Validators and Automated Fare Collection (AFC) system.
Open Loop Card Validator
IBA Group manufactures both hardware and software of the device. A card validator is mounted onboard a vehicle or at a subway gate to accept fares. Other features include display of the card balance and of payment results using a running text line, a light indicator, and a sound signal. Visa developed strict security requirements for card validators, and IBA Group complied and achieved Visa certification.
IBA Automated Fare Collection System
The IBA Automated Fare Collection (AFC) system is an integrated suite of software and hardware that complies with the latest international standards. IBA Group implemented the AFC system in 2014, aiming to make the public transport ticketing system more convenient for visitors of the 2014 IIHF World Ice Hockey Championship.
The city authorities use the data provided by the AFC system to analyze passenger traffic, work of fare inspectors, and operability of the entire system. Passengers enjoy easy payment, initially by transport card and eventually by bankcard or other NFC-enabled device (currently in the subway, on city rail lines, and on one tram route). The card validators and the entire AFC system are Visa-certified.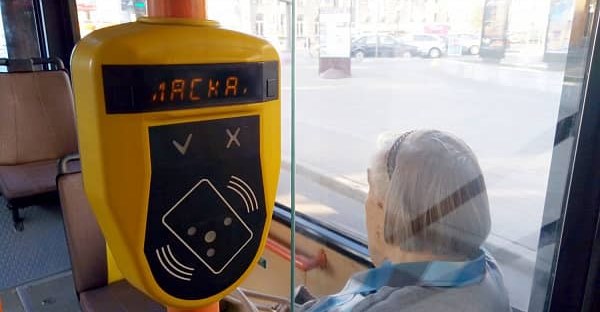 Tap to Phone Partner Program
Within this partner program, Visa provided to IBA its innovative technology that enables mobile devices to accept contactless payments without additional hardware. The technology meets global security standards for contactless payments.
Visa offered IBA Group to cooperate on a breakthrough technology called Tap to Phone. After the relevant solution went live, IBA Group expanded it to accept MasterCard and MIR in addition to Visa cards, and released its tapXphone solution.
tapXphone
The IBA's tapXphone is a secure digital solution built on the Visa's Tap to Phone technology that turns an NFC-enabled smartphone into a POS terminal and therefore the payment process requires no additional hardware.
SMEs like small workshops and boutiques use tapXphone to accept payments by card from clients who prefer cashless transactions.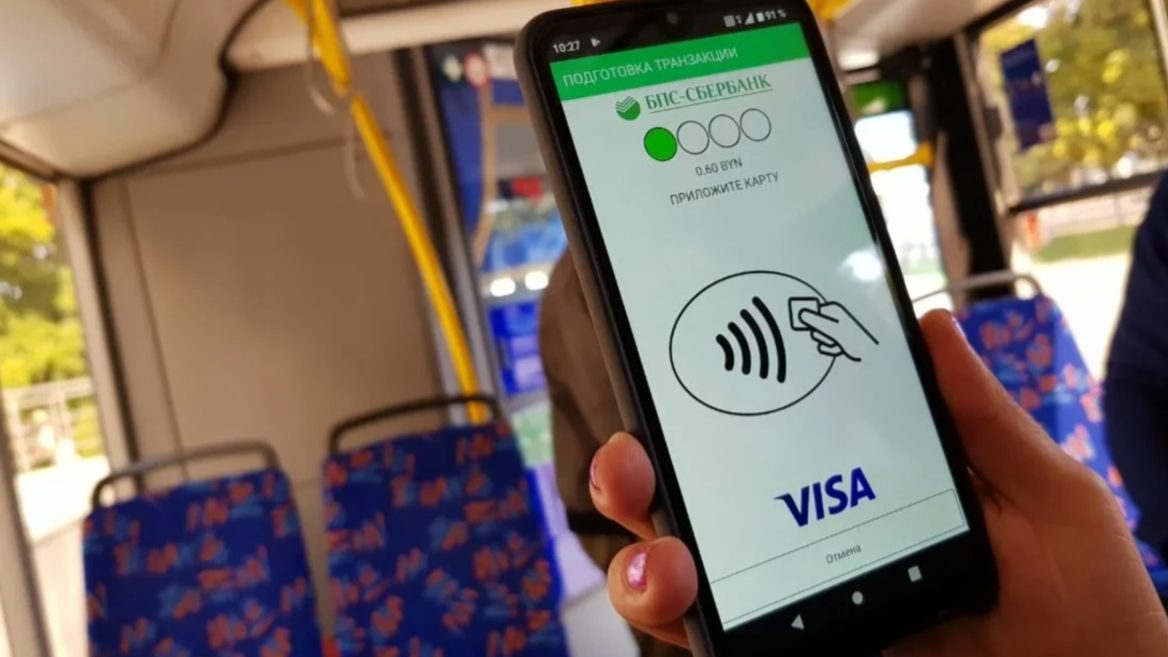 Transit + Tap to Phone
IBA Group went further and took a bold step. Why not combine a Transit solution with a Tap to Phone solution? As a result, the company modified tapXphone to function in public transport, where passengers pay fares using contactless bankcards and fare inspectors accept fares using mobile phones.
Further Plans
IBA Group provides customization and support for the Visa's application called Apple Express. The solution enables passengers to pay fares with Apple mobile phones without having to wake or unlock their device. The travelers can pay even with discharged mobile phones.
IBA Group is in the lookout for more joint projects with Visa and new breakthrough technologies that transform our cities into a smart environment.
Talk to us about how your business and your customers can benefit from our solutions based on Visa technologies.