IBA Group Participates in OWS22 as Exhibitor and GO100 Provider
From January 5 to February 23, IBA Group participated in the Outsourcing World Summit (OWS22) held by the International Association of Outsourcing Professionals (IAOP). This year, OWS22 was a series of fully online, virtual events that took place each Wednesday throughout January and February 2022 with an additional design thinking workshop in spring. Reinvent, Rebuild & Reemerge was the motto of the event.
In total, the summit consisted of eight weeks. The OWS22 virtual event series also included:
Insightful keynotes, panel discussions and Q&A
Chat interaction and gamification
The annual IAOP Awards ceremony
An engaging workshop
Full access to presentations during and post-event
This year's summit was the 25th anniversary of the OWS, the community of like-minded dedicated individuals coming together to share experiences and best practices to connect and to partner. OWS22 was dedicated to Scott Douglas, former Managing Director at IAOP. Scott passed away from the COVID19.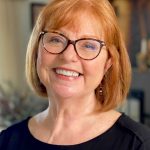 We know networking is a cornerstone of our annual event and that many of you are eager to meet face-to-face, so are we. We are dedicated to making that happen when it is safe and business travel restrictions are lifted.
Week #1, January 5
Everest Group, a research partner of IAOP, presented their 2022 Key Issues in Global Sourcing report in the presentation entitled Workers of the Future and the Future of Work. The survey involved global multinational companies.
The research addressed the major concern that all organizations want to understand: what can we do to mitigate the impact of the talent shortage? The labor pyramids for North America and Europe show that fewer new working age people will join the labor force in the next decades. Currently, half of the employees are actively looking to change their jobs. This translates into salary increases and higher costs for employers. As a result, buyers intend to outsource a part of their jobs. Enterprises expect to receive high quality services from service providers versus productivity that was the main requirement in 2021.
The keynote address was followed by a panel discussion of advisors' views on the talent war, what they are seeing on the ground, and actions one can take to prepare for the new reality.
Week #2, January 12
IBM was the global partner and sponsor of Week#2. Neil Hirshman, IAOP strategic Advisory Board Member, kicked off week two, giving a brief overview of what was going on in the outsourcing industry in the past year with a focus on healthcare and data. A panel discussion with IBM Talent executives examined the Talent Ecosystem and shared how Talent Acquisition, Talent Development, Strategic Workforce Planning, Change, and Employee Experience working together can help keep and grow your Skills Currency.
Week #3, January 19
Atul Vashistha, IAOP strategic Advisory Board Vice-Chair, presented key procurement trends for 2022. The keynote presentations were devoted to AI and ethics, supplier diversity, and the transformation of global business services.
Week #4, January 26
Maura Hudson, IAOP strategic Advisory Board Member, discussed the future of work, distinguishing between three visions, namely people, place, and space. The challenges that emerged or exploded in the last two years are women empowerment; creating more diverse, equitable, and inclusive cultures; enabling health and well-being in the workplace; enriching company culture in distributed work models to better accommodate hybrid work models; bettering workplace experience with employee in-space design; commitment to sustainability; and evolving for AI and automation.
Week #5, February 2
Karen Bobear, IAOP strategic Advisory Board Member and Managing Director at Accenture, kicked off week five with a brief overview of Intelligence Automation. Automation makes us more human, enabling us to use creativity, empathy, and critical thinking. Automation is not about replacing humans but making them more human. ATMs have been in place since 1967, but intelligent automation is using cognitive technologies like AI and machine learning. Automation is not about the elimination of jobs. It is about enabling people with the power of automation, so that they can do their jobs differently and better than before, as well as make better data-driven decisions.
Week #6, February 9
Week six focused on technology leadership for business transformation and digital ecosystem partnerships.
Week #7, February 16
Jon Browning, IAOP Strategic Advisory Board Member and CEO at Global Mentorship Initiative, kicked off week seven with a presentation on impact sourcing. In the last 20 years, the percentage of people living in extreme poverty worldwide has been cut in half. Income per person has doubled since the year 2000 and life expectancy has grown from 53 years in 1960 to 73 years in the last decade. Jon called upon attendees to advocate impact sourcing and told a story of a Syrian refugee who received a job at Cisco and landed to work in Istanbul thanks to a mentorship initiative.    
The major part of week seven was devoted to the awards and recognition of the best individuals and organizations involved in outsourcing. 
Leadership Hall of Fame. Recognizing individuals not only for their contributions to innovative management practices and collaborative business models but just as important, for their contributions to society-at-large through measurable outcomes
Global Excellence in Outsourcing. Recognizing outsourcing buy-side teams at customer organizations that are leading the effort to better serve their organization's customers and make their companies more successful through collaborative partnerships
·        The Global Outsourcing 100. Recognizing top outsourcing service providers and advisors through a rigorous, opt-in application process. IBA Group has been included in the top 100 outsourcing service providers list for the tenth consecutive year
Excellence in Strategic Partnerships. Recognizing providers and advisors with demonstrated excellence in collaboration, innovation, and outcomes in their strategic partnerships
Global Impact Sourcing Award. Recognizing organizations that are leaders in Impact Sourcing
Member of the Year Award. Recognizing individuals who have made exceptional contributions to the association and membership over the course of the previous year
Red Ladder Women in Outsourcing Awards. Recognizing. Identifying and recognizing high performing and high potential women leaders, and leveraging them as role models for other aspiring women
Week #8, February 23
Week eight featured an official launch of the IAOP Center for Social Impact. The center is designed to create channels for impact sourcing, socially responsible outsourcing, equity and inclusion, women empowerment leadership, refugee support, and mentorship of underserved students.
IBA Group participated as an attendee and an exhibitor, and was among The Global Outsourcing 100 providers and advisors.  This year, the exhibition booth was virtual. Although providing multiple advantages, the virtual format lacked the benefits of face-to-face meetings. IBA Group, as well as other delegates, are looking forward to the OWS23 to meet with their peers in person.