IBA Group Participates in SHARE Phoenix 2019
From March 10 to March 14, IBA Group participated in the SHARE Phoenix 2019 conference. The event gathered mainframe professionals.
At SHARE Phoenix 2019, IBA Group spoke about APPULSE, the company's proprietary product, demonstrating how to improve ITIL Incident Management process to support business applications running on z/OS servers.
APPULSE is a centralized support platform for business applications that run on z/OS servers. Designed for Level 1 and Level 2 support, APPULSE provides uninterrupted operation of critical business applications, resulting from proactive problem identification and resolution.
In addition, SHARE delegates had an opportunity to familiarize themselves with IBA Group's mainframe services at the company's booth.
SHARE Phoenix featured more than 500 tech sessions, taking place simultaneously over the course of the event. The sessions aimed at exchanging mainframe expertise between the attendees.
The event content spans across the eight areas:
Operating systems (z/OS, z/VM, Linux)
Application development
Systems management
Middleware
Storage
Security
Databases
Network.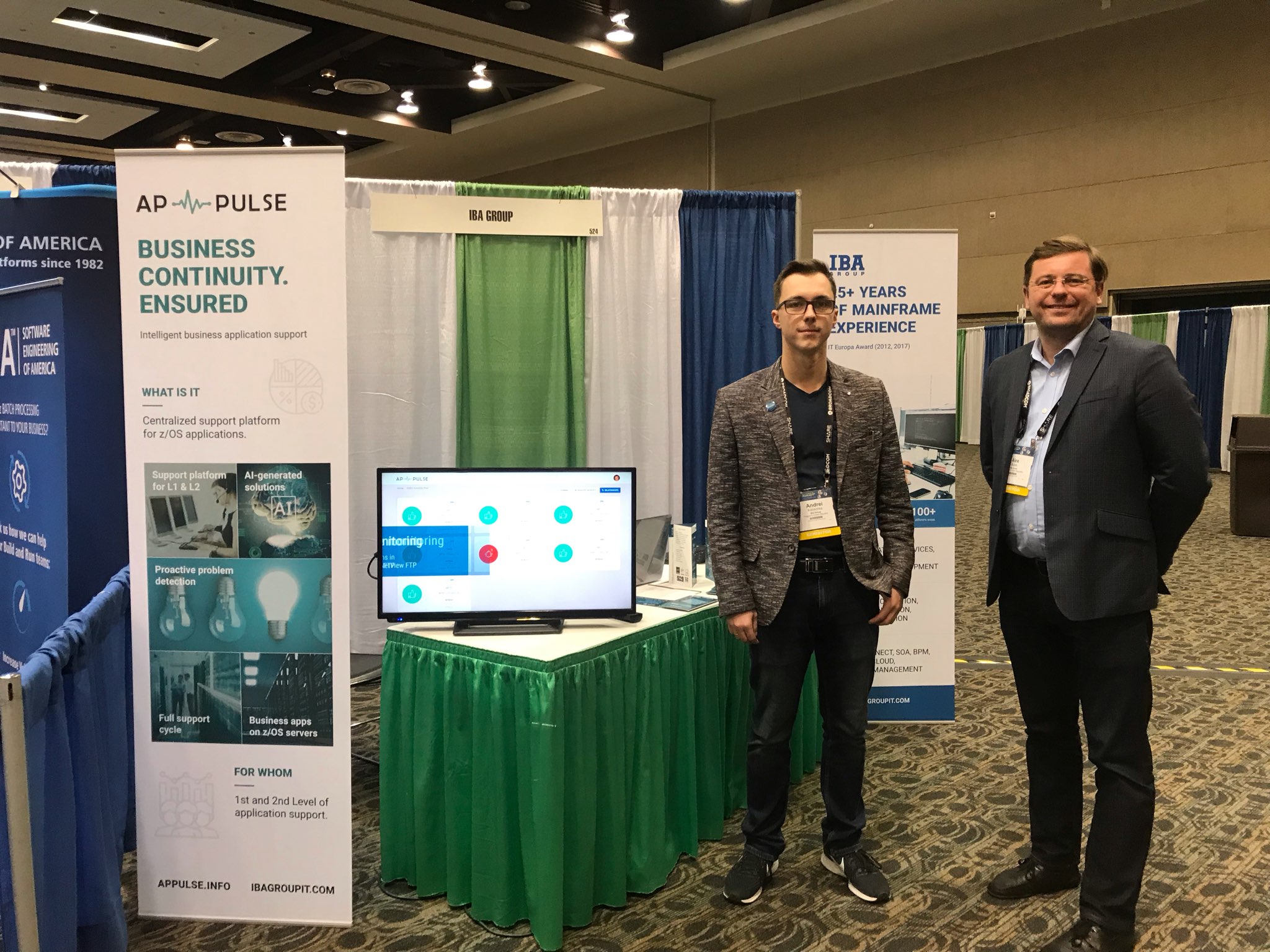 SHARE is an independent volunteer-run information technology association that provides education, professional networking, and industry influence. To date, SHARE includes more than 1,000 companies with 13,000 individual contacts within the enterprise IT ecosystem. SHARE organizes two in-person events each year with more than 800 attendees and over 500 educational sessions per event.
The next SHARE event will take place in Pittsburgh from August 4 to August 9.