Feel the Power of Open Source Hybrid Cloud
Since 2019, the hybrid cloud market has been a hype and it keeps luring more and more new players. The demand for ready-to-use on-premise hybrid cloud solutions results primarily from the need to
secure sensitive data
and have
single-digit millisecond latency
from end users or onsite equipment. Responding to customer demands, IBA Group came up with its high-performance hybrid cloud platform using the latest trends and technologies. Based on DevOps and open source, the IBA cloud platform empowers companies with quick access to their data and instantaneous operation of applications wherever they are.
Finally yet importantly, the clients that are obsessed with data security can sleep safely, as their data are under their full control.
Market Leaders
Before launching our cloud project, we studied the most popular cloud solutions, weighing their strengths and weaknesses. The leading hybrid cloud solutions that are currently present on the market are AWS Outposts, Azure Stack, and Google Anthos. The most mature is AWS Outposts because it has a clearly defined delivery model and pricing policy.
AWS offers Outposts as a rack-based box with a whitebox on the front and a blackbox inside. The blackbox is delivered on-premise to the customer's data center where AWS manages, monitors, and updates Outposts infrastructure and AWS services just like in the cloud. The customer's technical support team has no access to the blackbox. AWS monitors it as a part of the public region monitoring, automatically upgrading software and applying patches.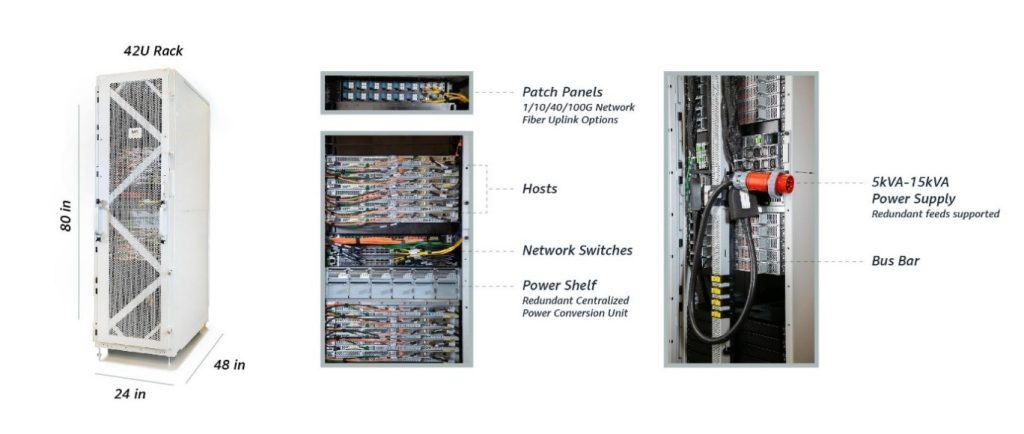 Outposts provides only a few core cloud services of the huge number of well-known AWS public services. These core services are compute EC2 instances and EBS block storage. Additionally, Outposts provides Amazon ECS to orchestrate Docker containers, Amazon EKS to manage and run Kubernetes, and Amazon RDS to support MySQL and PostgreSQL database engines. Regardless of the configuration, the pricing model is pretty clear.
Returning to the IBA cloud platform, we concluded that a cloud-native rack-based approach is the best way to address the needs of our customers. However, our solution MUST be open source.
ICDC Model 2020 Open Source Alternative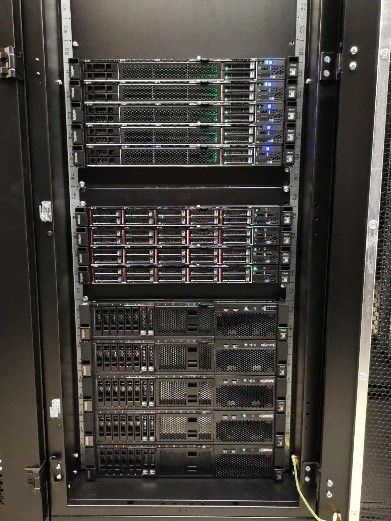 IBA Group developed its own  ready-to-use hybrid cloud solution, ICDC Model 2020 that represents a fully managed service to deliver pre-configured hardware and software to the customer's on-premise data center or co-location space. We designed Model 2020 to run applications in a cloud-native manner, where companies don't need to use any public data centers.
Like AWS Outposts, Model 2020 offers a rack-based box that looks like a blackbox from the outside, and is totally clear and transparent inside.
This rack-based box is also delivered on premise to the customer's data center and connected to the local customer infrastructure to provide the best IT-as-a-Service, applying DevOps and ITSM practices in accordance with ITIL V4.
Similarly to AWS Outposts, the basic ICDC Model 2020 configuration provides core cloud services, including the following features.
ICDC Model 2020 Features
ICDC Compute offers self-service provisioning of virtual CPU, memory, and graphic resources, as well as Marketplace, network management, and load balancing. It supports both x86-based and IBM Power architecture.
ICDC Openshift is designed for management and orchestration of Kubernetes containers.
ICDC Storage provides a full range of object, block, and elastic file system capabilities. It runs on all-flash NVMe SSD drives and is used in ICDC Compute and Openshift services.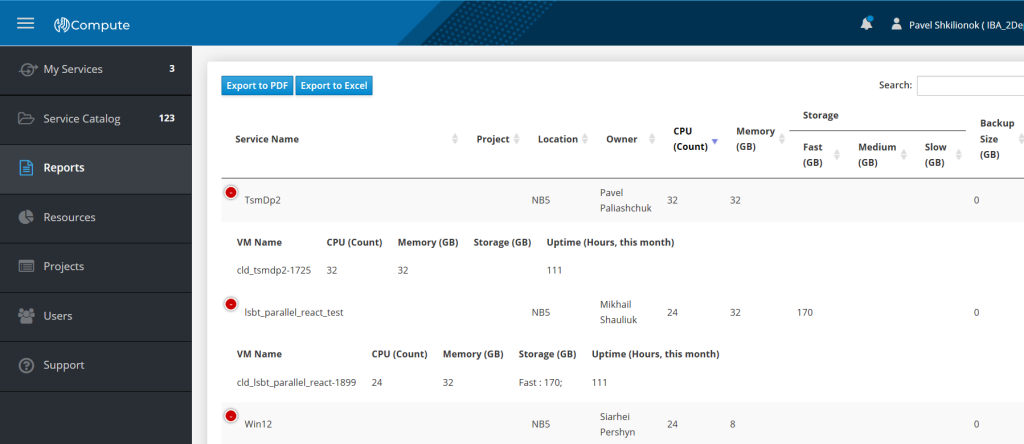 In addition to the basic configuration, Model 2020 provides an extended edition with major team productivity and collaboration cloud services. The extensions include the following.
ICDC Disk brings new possibilities for team collaboration, enabling file and document exchange across any organization, while ICDC DevOps offers groupware that enables organization's teams to work agile, as well as securely and faster, bringing more value to corporate customers and providing IT services in accordance with ITIL V4.
What Do I Get from ICDC Model 2020?
Model 2020 is a High Performance Computing (HPC) solution built on Lenovo ThinkSystem with NVIDIA Tesla V100 GPU and IBM Power 9 servers, as well as Cisco Nexus 10/25/100G network uplink options.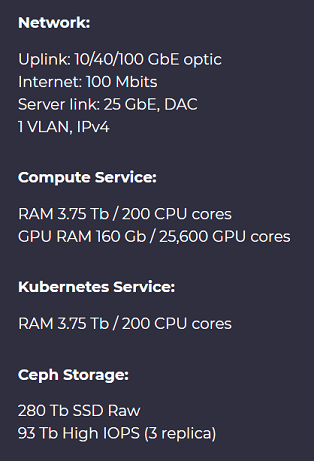 Given these characteristics, ICDC Model 2020 is a great ready-to-use solution for developing products and providing services for AI, ML, RPA, IoT, and Blockchain technology stacks.
How Does ICDC Secure My Data?
The content of your VMs and projects are yours to own and secure. That means that as an account holder, you are in charge of securing the data, interfaces, applications, middleware, and operating systems. ICDC Model 2020 secures the infrastructure that includes the software, hardware, networking, and facilities that keep the cloud alive for our customers. Therefore, we use the shared responsibility model.
What Can I Achieve with ICDC Model 2020?
With ICDC Model 2020, companies in the healthcare sector achieve rapid retrieval of medical information by storing data locally. In manufacturing, SCADA systems and applications run closely to the factory floor equipment. Media and entertainment sectors get a quick access the latest GPU innovations for graphic processing, audio and video rendering, and running media applications.
The Open Source Hybrid Cloud Model 2020 is beneficial for customers that are looking for low latency, local data processing, or local data storage.
From a financial perspective, ICDC Model 2020 significantly increases savings on operational expenditure (OpEx) by moving cloud services back from public data centers to customer's sites. In addition, it reduces the total cost of ownership (TCO) for IT service and infrastructure management, as its completely open source architecture helps avoid vendor lock-in and limited IT agility.
Getting Started
Both configurations enable Compliance, Help Desk, and Monitoring services that come with our basic subscription plan. This plan also includes regular updates for all ICDC cloud services as soon as the original open source software releases new versions. To find out more about our pricing policy and to start using ICDC Model 2020, visit the
The Soft Skills You Need To Work in DevOps
DevOps refers to Development Operations. It is a combined set of software development practices that bring together the development of software with IT operations. The aim is to improve the systems development environment so the software lifecycle can be shorter – it's bringing software development closer to the business that it serves.