Is Outsourcing a Dirty Word?
In the world of IT, programming, and system support, outsourcing can carry something of a negative connotation. So we want to take some time to define what outsourcing is – and what it isn't – both to take the stigma out of outsourcing, and to help you make the most cost effective, valuable decisions for your business.
Let's be frank. Outsourcing is a smart way to conserve resources. However, outsourcing done right is not a "cheap" choice, in any sense of the word. A chief value of outsourcing is that it allows you to have the benefit of an experienced, highly qualified team. But you do not have to go through the time and expense it takes to build that team piece by piece on your own. Nor are you forced to support that team over time.
Outsourcing vs. Outstaffing
As a business practice, outsourcing is when one company secures the expertise of another company to provide services or make products rather than performing those services or making those products in-house. Particularly in the world of service, outsourcing is often the smartest use of resources for companies who need access to highly specialized knowledge but do not need to keep that knowledge or grow that knowledge in-house.
Understanding outsourcing accurately, especially as it applies to professional services like IT and system support, helps to remove the stigma of "farming out what we don't want to do" that is sometimes inaccurately associated with this business practice.
Outstaffing, on the other hand, is different from outsourcing. Outstaffing is a business practice that is more like basic sub-contracting. Outstaffing is simply hiring an individual (or a company) to perform a specific set of tasks that a business chooses not to have completed by an individual who is on staff.
For the purposes of our conversation, we are interested in the qualitative difference between outsourcing and outstaffing. In the case of outsourcing, your business is benefitting from the richness of expertise that you get from the company that you chose for your outsourcing needs. In the case of outstaffing, you are simply filling a functional role without incurring the financial and time constraints associated with bringing in a new staff hire.
How Outsourcing Fills Gaps
Simply put, with outsourcing, you have access to proven experts, without having to build an entire in-house team. This is ideal for companies who are looking at specific projects with set deadlines. Outsourcing allows companies like this to meet deadlines faster and more successfully. It also prevents them from having to assemble full-time teams whose skills may be unnecessary once the project in question is complete.
It enables companies to fill gaps and benefit from those high levels of experience and expertise without having to pay annual salaries and benefits. If you choose outsourcing, you are not responsible for finding full-time spaces for employees in your facilities or setting them up with remote working resources. When it comes to outsourcing, all of that is taken care of for you by companies like ours. We take care of our Team Member employees, and you benefit from their scope of knowledge and experience.
Outsourcing and the Scope of IT Projects
For most organizations, the responsibilities of in-house IT Departments fall into three categories. Those three categories include the following: planning and designing new products and solutions; developing and deploying those new products and solutions; and maintaining new and existing products and solutions.
Now, in terms of the scope of time and attention that each of these three categories requires, you may be surprised by how it breaks down and where outsourcing best fits in to the puzzle. The first two categories (planning and designing; and utilizing) take up about 10% of the time, each. The remaining 80% of time and attention, and as such, a considerable amount of resources, goes to the third category: maintenance.
Typically, if you are leading the organization, you are not aiming to outsource those first two categories. For starters, you are likely to choose to keep those operations in-house because they deal with proprietary information, and you may feel it is easiest to keep control of that in-house.
However, the 80%, the biggest portion of time and attention that needs to be covered, is ideally suited for outsourcing. Outsourcing maintenance allows your in-house team to focus their efforts on design and development.
Further, when you are outsourcing IT system maintenance, or SAP Support, to a trusted partner like IBA Group, you know that you are getting the wealth of experience that we bring to the table. Simply put, you know that your IT investment is safe, because we are protecting its health. And you don't need to increase the size of your team at a greater cost to you, to handle maintenance. Nor do you need to make the difficult decision to pull your existing staff off projects that benefit from their talent and focus.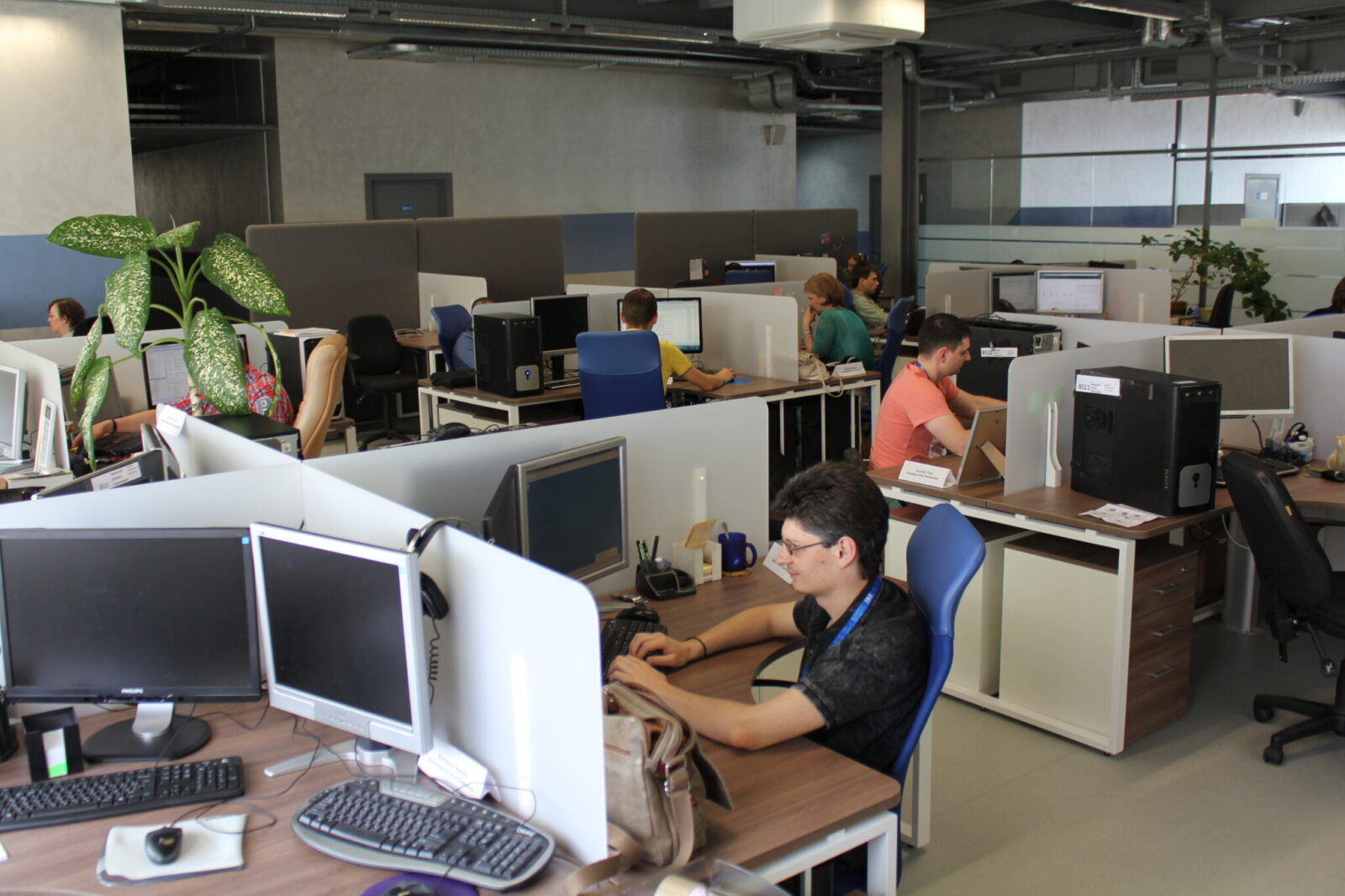 Member of International Association of Outsourcing Professionals
The International Association of Outsourcing Professionals is an international professional association whose mission is to bring "together customers, providers and advisors in a collaborative, knowledge-based environment that promotes professional and organizational development, recognition, certification and excellence to improve business service models and outcomes."
IBA Group is a proud member of the International Association of Outsourcing Professionals. Like other members, and the organization at large, at IBA Group, we value collaboration. In fact, IAOP often describes itself as "the Association with collaboration at its core." We believe in the power of collaboration and the value of sharing expertise to strengthen our clients' businesses and to help them offer even more to their own clients and customers.
When an organization is looking to outsource anything from system maintenance to support, to other engineering solutions, it is important to know that they are connecting with professionals who are reliable, trusted, and experienced. For us, as an outsourcing choice, these are the same values that define our business.
Is Outsourcing the Smart Choice?
At the end of the day, the outsourcing question is one of simplest you can answer. Will my business benefit from outsourcing technology solutions, maintenance, or support? Most often, the answer is yes.
Outsourcing saves your business some of its most precious resources: time and money. In turn, that frees up your in-house employees and leaders to do more of the work that you are the best at doing. It allows you to focus more on the work you need to do for your customers. And gives us the opportunity to share our expertise for your benefit, and theirs.
Talk to us about how outsourcing programming, maintenance, or SAP Support, benefits your business and your customers.
Outsourcing SAP Support
Find out what outsourcing SAP support looks like and what benefits you get when choosing IBA Group as your outsourcing partner.