IBA Group Announces tapXphone App for Contactless Payments
New application streamlines contact-free payments for businesses of all sizes
Technology solutions provider IBA Group announces the launch of the tapXphone application for processing contactless payments in retail and other environments. The tapXphone app, available for Android devices, enables individual near-field-communication devices (NFC) to function as Point of Sale devices (POS).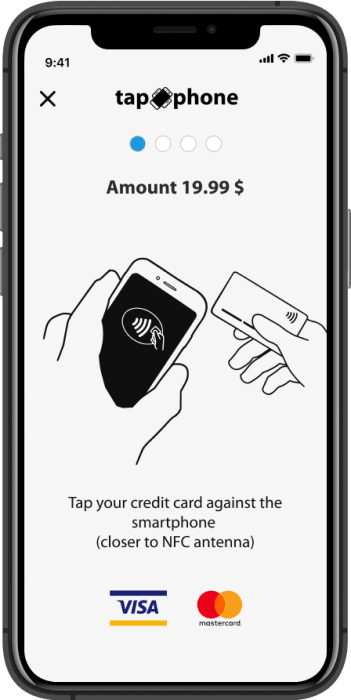 Retailers and other businesses that use the tapXphone app can collect payment from customers who use the following modes of payment: bankcards, credit cards, smartphones, and other wearable NFC devices that include smart watches, bands, and rings.
TapXphone works with Visa, Mastercard, GooglePay, ApplePay, SamsungPay, and others, to create a comfortable, familiar, efficient payment experience for customers. The contactless payment solution is cost effective, especially for small businesses that do not need to invest in the cost of POS hardware.
Further, tapXphone fully complies with the security requirements of Visa and Mastercard international payment systems for transaction safety and customer peace of mind.
In order to meet the needs of contemporary contactless payment expectations, tapXphone accepts payments with PIN-on-Glass, for any amount. PIN-on-Glass technology guarantees the same level of payment security that the traditional POS terminal does, without the cost of additional hardware and maintenance.
IBA Group develops proprietary products like the contactless payment processing solution tapXphone, as well as systems integration. IBA Group is a partner for leading global IT service providers.
Learn more about the tapXphone application and download the app at tapXphone.com, powered by IBA Group.
IBA Group partners with companies around the world to deliver smart, sustainable, and multi-faceted solutions.