IBA Group's Transport Solutions Break New Ground
IBA Group's solutions for public transport came under the limelight this month. MasterCard re-certified IBA validators and IBA Fare Collection System became a finalist in the Transport Ticketing Awards. 
MasterCard Re-Certifies IBA Validators
MasterCard conducted the initial certification of IBA validators during the COVID-19 pandemic. In October 2020, MasterCard experts from Great Britain conducted a detailed remote analysis of validator production, quality control, and management processes, and prepared their recommendations for improvement.
In late May 2022, the MasterCard International Payment System conducted another TQM compliance audit and re-certified the validators.
IBA Group provides a complete development and production cycle for the validator hardware and software, and the TQM certificate issued by MasterCard confirms the high quality of the public transport terminal manufactured by IBA Group.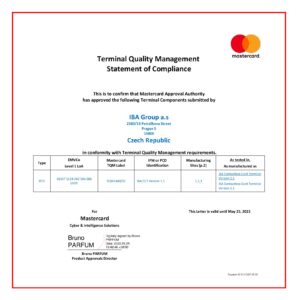 IBA AFC Qualifies for Transport Ticketing Awards Finals
A panel of judges made up of industry-renowned executives selected IBA Group as a finalist for the tenth Transport Ticketing Awards in the Ticketing Technology of the Year category. Transport Ticketing Awards are part of the Transport Ticketing Global, the world's largest public transport event for smart ticketing & mobility professionals. In 2020, the forum gathered more than 1,000 smart ticketing and mobility professionals. After two years away, the conference is back to explore the latest technological innovations and set the agenda for the year ahead.
For the contest, IBA Group submitted its Automated Fare Collection (AFC) solution implemented in public transport in Chisinau, the capital of Moldova. IBA Group completed the project in record time in cooperation with Visa, Victoriabank, the Chisinau Municipal Council, and local carriers.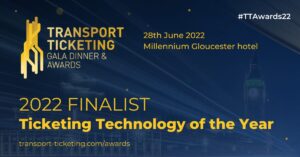 The IBA Group's tapXphone technology lies at the core of the solution. To use tapXphone, commuters do not need to download any applications, while conductors and fare inspectors do not need POS. They can use their smartphones to accept bankcard payments.
Read about IBA Group's partnership with VISA on Smart Solutions.
Talk to us about how your business and your customers can benefit from IBA Group's smart solutions.